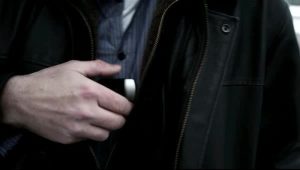 Stream phone calls and music directly to the ears
The Phone Clip 2 streams Bluetooth® mobile phone conversations and music directly to your customer's hearing aids. A robust signal and effective background noise reduction ensure that customers can enjoy excellent speech and sound clarity. Doubling as a basic remote control, hearing aid settings can be changed from the Phone Clip 2.
Works like a wireless headset
The small Interton Phone Clip 2 connects your hearing aids to a Bluetooth enabled mobile phone so you
can chat with your friends and family. Even in noisy surroundings, such as in a restaurant or out in the
traffic you can enjoy a phone conversation in great, clear sound. You can also use the Phone Clip 2 to listen to music in high quality stereo and use it to control your hearing aid settings.
No adapters around your neck
Interton Wireless Accessories use a true wireless connection that connects to your wireless hearing
aids without the need for additional adapters around your neck. With the wireless accessories you'll have the opportunity to hear everything clearly even in difficult listening situations.
MORE DETAILS ABOUT PHONE CLIP 2
ADVANTAGES
+ Stream phone calls directly to your wireless hearing aids
+ Enjoy conversations in clear sound even in noisy places
+ Answer and end phone calls with only one button
+ Block out surrounding sounds with the Mute function*
+ 6 hours of talk time and 80 hours of stand-by time
+ Use it as a basic remote control to adjust volume or change programs on your wireless hearing aids
TECHNICAL SPECIFICATIONS:
+ Dimensions : 69 x 32 x 13 mm
+ Weight : 25gm
+ Power supply/Battery life : Built-in rechargeable battery / 6 hours talk time, 80 hours standby time
+ Audio Interface : Dual microphone noise cancellation voice pickup
+ Battery Charge Time : Max 3 hours via micro USB connector
+ Bluetooth Range : Up to 10 m at clear line of sight
+ Bluetooth Compliance : Bluetooth specification 2.1
+ Bluetooth Profile Support : Supporting Headset Profile (HSP) and Hands-free Profile (HFP) for phone conversations
+ Hearing Instrument Interface Range : Up to 3m at clear line of sight
+ Audio Bandwidth from BTB 2 to Hearing Instrument : A2DP streaming: 100 Hz to 10 kHz Phone: 200 Hz to 3.4 kHz
COMPATIBLE HEARING AIDS
Phone Clip 2 is compatible with the following hearing aids:
+ INTERTON CENTRO 6
+ INTERTON CENTRO 4
+ RESOUND LINX2
+ RESOUND ENZO2
+ RESOUND UP SMART
+ BELTONE LEGEND
+ BELTONE ALLY
+ BELTONE BOOST PLUS
+ CHOCLEAR NUCLEUS 6 
+ CHOCLEAR BAHA 5