Premium Hearing Aids Made Affordable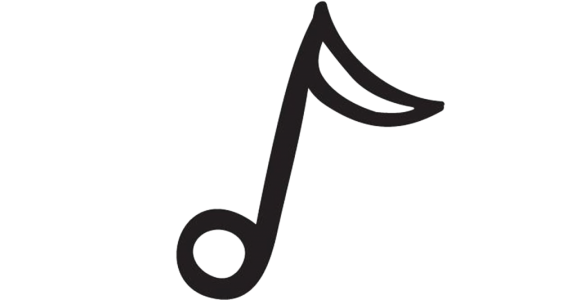 Great sound in any situation
Conversations and the sounds you love would be enjoyed and wouldn't be missed even in noisy environments.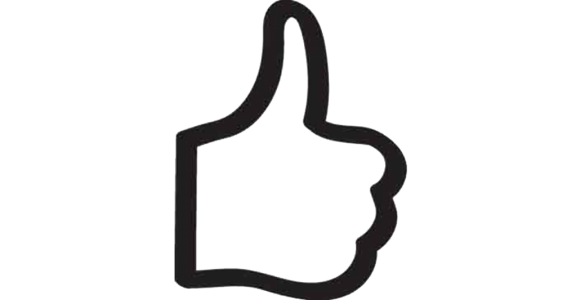 Quality that lasts
Tested and proven GN technology. Ready hearing aids are reliable, durable and water resistant.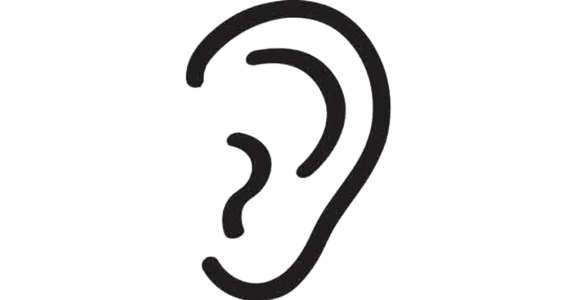 Comfort all day long..
Small and ergonomic design for a comfortable fit even if you wear for long time. Light weight and designed in a way that you won't feel it's in your ears.  
Direct Streaming : iOS / Android 
Made For iPhone (MFi)
Interton hearing aids don't just connect you to people, use them to get more from your compatible Apple devices too. From your Interton Ready hearing aids, you can directly stream phone and video calls, music, audio books, sports coverage or podcasts. You can effectively use them as wireless headphones with really great sound quality.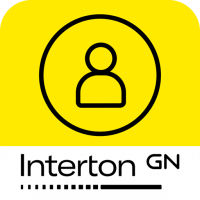 With Interton Sound App, you can adjust the volume and change program of your hearing aid* directly from your smart phone whether it's Android or Apple. Also, you can add sound filters to improve the hearing experience further.  
* Ready 6, Ready 4 and Ready 3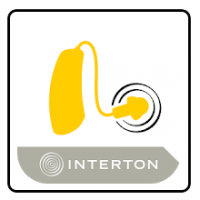 You can still enjoy making phone calls and streaming media directly from your Android phones. With Interton EasyHearing app and Phone Clip, that would be a great addition to consider.  
2.4GHz Wireless Accessories
Limitless opportunities of connectivity
Interton wireless hearing aid accessories make your hearing experience even better, working seamlessly with your Interton hearing aids to fit and enrich your lifestyle.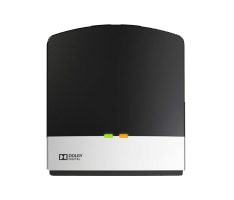 TV STREAMER 2
Transform your hearing aids into
wireless headphones
With the Interton TV Streamer 2, you can enjoy watching TV with your family and friends again. Interton TV Streamer 2 allows you to stream crystal-clear stereo sound from the television directly to your hearing aids from up to 22 feet away in clear line of sight. All Interton Smart Hearing aids and TV models are compatible with the Interton TV Streamer 2. It can be used for your stereo or computer as well.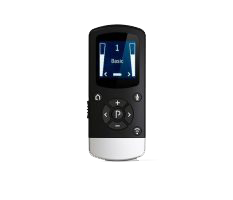 REMOTE CONTROL 2
Control at your fingertips
The large tactile buttons on the new Interton Remote Control make switching settings and adjusting the volume simpler than ever. And if you like to see your settings, the Interton Remote Control 2 shows them on a backlit display. 
You might feel like you are fumbling when you use hearing aid buttons to toggle through programs and volume. The buttons on the Interton Remote Control 2 are larger and easy to navigate.
The Interton Remote Control 2 is discreet. It can easily be kept in your pocket or purse.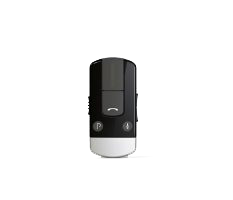 PHONE CLIP +
Stream calls, music and directions from your Bluetooth-enabled mobile phone to your Interton hearing aids.
One of the hardest things about hearing loss can be talking on the phone. Missed words and misunderstandings are frustrating on both ends of the line. 

The Interton Phone Clip+ lets you stream phone calls and audio straight to your hearing aids from any Bluetooth-enabled mobile phone or smartphone. So you – and the person you're talking to – can enjoy comfortable conversations, even if one of you is located in a noisy environment. 
a good solution for non Made For iPhone / Made For Android hearing aids or for non-compatible smart phones
MICRO / MULTI MIC
Crystal clear sound from up to 
80 feet away
Following a conversation between people at the dinner table,
in a business meeting or at a presentation in an auditorium can
be tough if you have hearing loss. All those voices seem to
blend together.  

The Interton Multi Mic enhances your hearing and extends your listening range.
Discover the hearing aid solution that suits you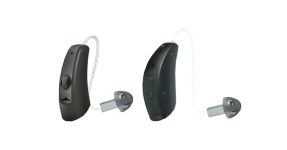 Receiver-in-Ear (RIE)
Small and discreet, our Receiver-in-Ear hearing aids include a small version with single button and a slightly bigger with full buttons functionality. Both options can be configured to the same receivers attachments options and have the same features.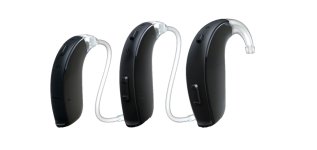 Behind-the-Ear (BTE)
Easy to handle, choose from three Behind-the-Ear options to suit your hearing loss and personal preferences. Power BTE, Normal BTE and mini BTE.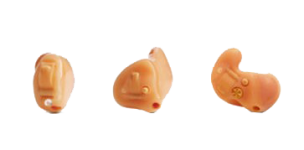 Custom Made (CM)
Our discreet custom hearing aids are crafted to fit your ear's anatomy and adjusted to your hearing requirements. Our small Completely-in-Canal (CIC) model is so small and so light that you won't notice, you are wearing it. 
Suitable for all changing and challenging environments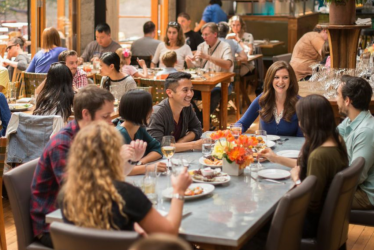 Challenging lifestyle
For active people who need to communicate intensively throughout the day. Those who spend considerable time in loud and complex listening environments like noisy and busy restaurants, sporting events or concerts.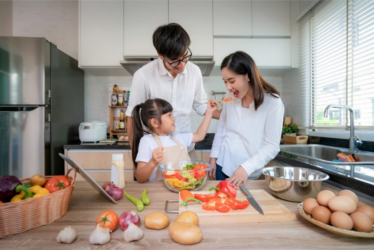 Moderate lifestyle
For those who communicate in small groups and enjoy activities like shopping or going to the theater.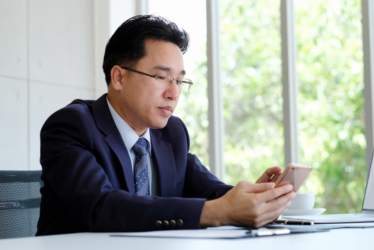 Quiet lifestyle
For those who spend most of their time at home, office or any other quiet environment with a great attention to one-to-one settings.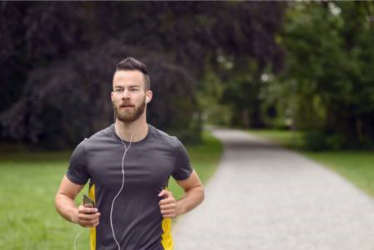 Favorite activities
From going to a concert to going out dining with friends and family members. Or from going to the fitness center or running in the forest while streaming your favorite music straight into your hearing aids. Wherever you go, you can be certain your Interton Ready hearing aids will adapt to your routine and hobbies.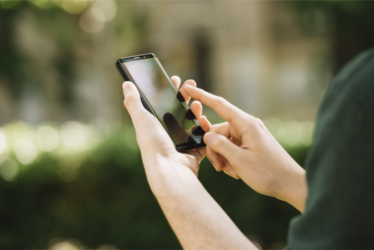 Easy personalisation
Offering some control so you can use available apps to discreetly adjust your hearing aid settings at any time like adjusting volume control, changing listening program, select filters for improved experience.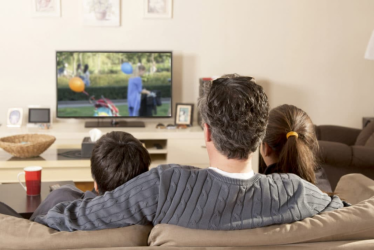 Stream entertainment
Taking entertainment with others into another level. You want to be able to stream TV, music, videos and more directly to your hearing aids.
Suitable for all changing and challenging environments
Brilliant sound experience √
Full spectrum of streaming, including direct streaming
from iOS and Android™ devices √
Personalized experience  √
A complete hearing solutions options to suite the different hearing needs
Whether you have mild, moderate, severe or early profound hearing loss, ReSound LiNX Quattro will cover your needs and offers you the best experience.
You cant hear the tab dropping?
Mild Hearing Loss
All Interton Ready factory forms (sizes) can suit those with mild hearing loss.
You cant hear the baby crying?
Moderate Hearing Loss
All Interton Ready factory forms (sizes) can suit those with moderate hearing loss.
You cant hear piano sound?
Severe Hearing Loss
All Interton Ready factory forms (sizes) can suit those with severe hearing loss.
You cant hear the drilling sound?
Profound Hearing Loss
All Interton Ready factory forms (sizes) can suit those with early profound hearing loss (Not exceeding 105dB hearing loss).