FITTING RANGE
GAIN 3 & GAIN 2 are available in Super Power Behind The Ear (SP BTE) size only: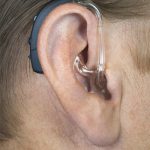 GAIN 3 & GAIN 2 are available with the following colors:
Please note that some colors might take longer ordering time
Interton's New Generation hearing aid batteries are the one of the World's Best Value. They are specially designed to operate longer while maintaining a higher operating voltage. Ideal for the latest digital hearing aid devices. Rated at 105mAh capacity and is one of the few manufacturers to offer a stainless steel housing and nickel plating to prevent rust or oxidation of the can. A high tech design, worth giving a try.
Zinc air batteries are air-activated. A factory sealed sticker allows them to remain inactive until that seal is removed. Once peeled from the back of the battery, oxygen will start interacting with the zinc in the battery and "turn it on". To get the best performance from a zinc-air battery, you are advised to wait about one minute after removing the sticker to fully activate before placing it in the hearing instrument.
Please note that replacing the sticker will NOT deactivate the battery, so once the sticker is removed, the battery will remain in an active state until the power is drained.
Zinc-air batteries remain stable for up to three years when stored in a room temperature, dry environment. Storing zinc-air batteries in the refrigerator has no benefits and could cause condensation to form under the sticker, which could reduce battery life prematurely. 
FEATURES:


+ Works ultimately with Interton Centro haring aids. 
+ Long durability
+ 1.4 V, Hg 0%
+ 1 pack contains 6 batteries
+ Size : 675 (Blue Color)
RM20.00


PRCHASE 
+ HEARING AIDS DRYING KIT
Hearing Aids Drying Kit is the perfect solution to take care of your hearing aids while helping to prevent costly repairs and extend their life. This kit includes everything you need to properly maintain your hearing aids.
Items in the kit:




⊗ Drying Pallet   x2




⊗ Air Pump   x1




⊗ Earmould washing container / Hearing aid storage container   x1




⊗ Battery tester  x1




⊗ Magnet / brush   x1




⊗ Cleaning tissue   x1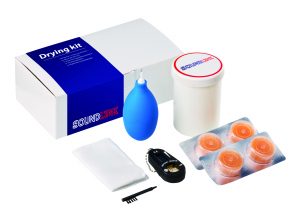 RM125.00


PRCHASE
---
+ EARMOULD CLEANING SPRAY




This spray helps to clean your hearing aid earmould and keep it clean and hygienic.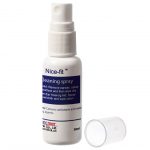 RM35.00


PRCHASE
---
+ EARMOULD TUBING
Earmould tubes usually hardens after months of usage. This will cause the sound to be blocked therefore the sound transition from hearing aid to the ear via the receiver will be affected or totally reduced. the best solution is to replace the earmould tubing.

RM10.00


PRCHASE
---
+ BATTERY TESTER
Battery tester is your daily companion to check the power level of your hearing aids batteries. Simply place the battery to where it indicated (the positive pole facing down) then there will be indicator level to tell you how many bars the batteries still have. If the battery is dead or expired then no bars will be shown at the tester screen.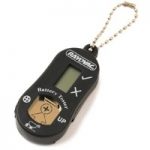 RM23.00


PRCHASE