The choices of hearing aids are plenty based on features, sizes, styles and colors. Of those choices there will be a suitable option that would cater for your hearing needs. You may browse through the following models to evaluate and examine the best option. Alternatively, call us today to get our assistance to choose the best and most suitable choice that meets your needs. 
A carefree life – right in the center of the action..
Nobody wants to give up doing the things they love. The good news is, with Interton Centro hearing aids you don't have to! Small and discreet, they provide excellent speech understanding, even in noisy environments. Thanks to advanced directionality, intelligent features and connectivity to your Smart phone, you can keep on living your life spontaneously and conveniently.
A step towards better hearing and life quality..
Interton Step is a range of advanced, digital wireless hearing aids that automatically adapt to your surroundings. So whether you're in a restaurant with friends and family, out running on a windy day, or in front of the TV, you'll enjoy the clear sounds and fun conversations to the full. Interton Step is intuitive and contains all the latest technologies to help you hear the best way possible in any situation.
You've got the power!
Interton Gain is a super-power digital hearing aid that gives you all the power you need
to hear speech and the sounds around you, even in noisy environments. With high power and excellent technologies it lets you concentrate on your conversations while protecting your ears from uncomfortable whistling. Interton Gain is easy-to-use and comfortable to wear and with its robust design it ensures years of worry-free usage.
YES, you heard right. A value for money hearing aid at offers excellent quality at a great price.
Interton Share is a family of hearing aids that are reliable, easy to use and bring great listening experiences to people at a very affordable price. 
Share comes in a wide variety of different price points and models so you can get a hearing aid that suits your exact needs and wishes. 
Answer your phone calls and have a hands free conversation, listen to your favorite music, listen to your GPS instructions right to your phone in the most convenient and clear way. So your hearig aids will act like wireless headset or Bluetooth devices connected to your smart phone. 

                    

For iPhone

Control your CENTRO hearing aids directly from your iPhone, iPad or iPod, no application is needed.
This feature is compatible with iPhone 5/5s/5c (iOS 7 or later), iPad Air 2, iPad Air, iPad mini 2 and 3, iPad mini, iPad mini with Retina display (iOS 7 or later), iPod touch 5th generation (iOS 7 or later).

 

For Android 

For Android phones and other Apple products with earlier iOS, EasyHearing app is needed along with Phone Clip wireless accessory. 
Centro →
Feature available
Step
Feature not available
Gain
Feature not available
Share
Feature not available
TV / Stereo system connection through TV Streamer2

Superb, clear and excellent stereo sound quality streamed to the hearing aids which will by used as the wireless headset
Centro →
Feature available
Gain
Feature not available
Share
Feature not available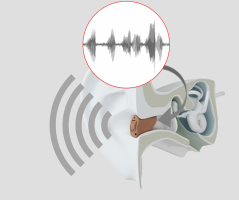 Channels
A channel is a digital filter or a series of digital filters cover a range of frequencies which is analyzed, processed, and reproduced by the hearing aid in the same manner. For example, a single channel hearing aid with a bandwidth between 250 Hz and 8000 Hz treats all incoming sounds within that frequency range as one sound.

Gain Handles
Through gain handles, clinicians / audiologists / hearing care professionals will be able to adjust the frequencies either fully or partially for better hearing clearance and comfort to the wearer. Interton hearing aids come with an extra advantage where you can opt to view all the handles or some of it only in accordance with your preference and fitting needs.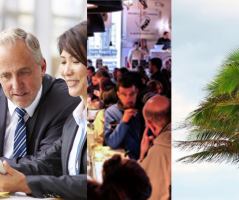 Defines situation-dependent gain changes for optimization of the listening experience in different environments such as quite environment, speech environment, speech in noise environment, moderate noise environment and loud noise environment. As soon as the device recognizes one of the acoustic environments, the gain offset for that environment applies automatically softly and seamlessly. So hearing aids wearer won't feel the difference jump when they move from one place to another. 
Centro →
Feature available
Gain
Feature not available
Share
Feature not available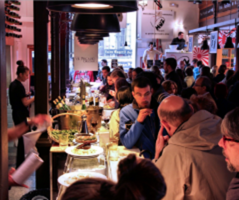 Speech Focus Directionality
Provides full-time benefit through directionality by reducing the overall level of the primary noise source from behind. If the noise source moves, the system will track this in real time to keep the noise source at a reduced level. 

Trough this this feature, hearing aid can differentiate between voice, sound and noise. Then it'll give focus to speeches and reduce the noise to comfortable level so all details of conversations won't be missed.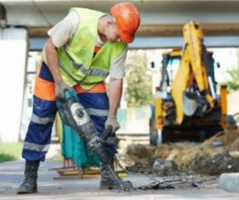 Our hearing aids will continue to search for voices in noisy environments. When the noise escalates into levels where conversations and comprehension of speech is hard to be followed, then all preset, customized and adaptive noise reduction mechanisms turn on in one line to bring noise into comfortable levels so hearing aid wearer won't miss any word.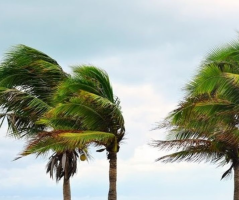 Usually conversation in windy-like environments is a real challenge. With Wind Noise Cancellation feature, conversations can not be disturbed and hearing wearer can enjoy crisp and clear speech. 
With Interton Centro* and Interton Step**, you can enjoy streaming music wireless-ly into your hearing aids in the clearest and fullest way. Other hearing aids*** models can offer the conventional way to listen to music through a tuned wide compression.

* Direct streaming through iPhone, otherwise ** myHearing app and Phone Clip 2. *** Other non-wireless hearing aids have a dedicated program that's tailored to music-like environments. 
Interton hearing aids come equipped with the latest technologies to suppress unwanted whistling sound (feedback) coming out from the hearing aid. These features guarantee undisturbed listening which function simultaneously in real time to determine the level and strength of feedback sounds then applying the appropriate measurement to bring that noise into zero. 
All hearing aids models come with 2 layers of water resistant layers (nano coating) that covering each major component as well as the out body to ensure long hearing aid durability and therefore less repair. This kind of nano coating is very helpful in Malaysia to encounter the humid and hot weather.